In this article
Table of contents
Articles in this category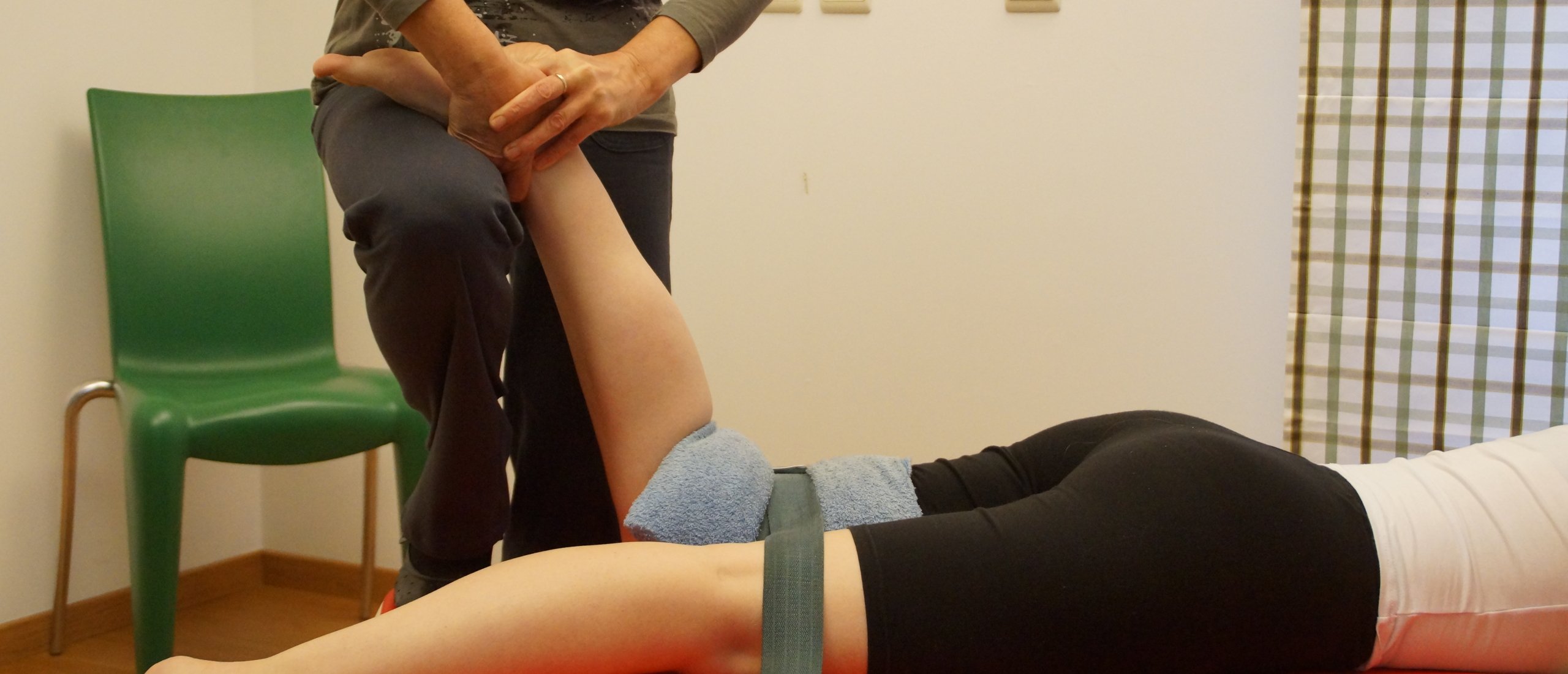 Knee manipulation for internal derangement or loose body
How to perform a loose body manipulation in the knee?
This pathology is easily missed by the therapist, but it is common, more specifically in the arthrotic knee. 
>>> Did you know you can view a lot of other films on clinical reasoning, diagnosis and treatment strategy?
Typical elements from the history are: 
twinges, 
giving way 
temporary locking of the knee. 
Some kind of apprehension on going downstairs is also described.

Of course, this kind of manipulation is only useful in case of non bony loose bodies.  Bony loose bodies need to be removed by surgery.
How to do
Grip: for a left knee, the right index finger is put on the tibia, the palm of the hand facing upwards. The left hand is placed along the achilles tendon and brings the foot in dorsiflexion (to stabilize the ankle joint). 
Execution : the therapist puts his right foot on the couch and brings the patient's foot onto his thigh. The thigh is fixed by a strap, in order to create a traction component. 
Keeping the patient's leg up as long as possible, the therapist steps sideways, using his body weight. At the same time, he performs three full rotations